Project: Everyone Forever in South 24 Parganas
Funding Partner: charity: water
Years of Association: Since 2007
Duration: January – December 2019; Currently ongoing in Namkhana block
Project Cost (INR): Rs. 1,336,1909/-
Location: Sagar, Patharpratima, and Namkhana blocks in South 24 Parganas district, West Bengal
About the Project
The project adopted the Everyone Forever model to expand community access to drinking water, household sanitation, and WASH facilities through the provision of sustainable services to the most excluded and vulnerable communities. Water For People India and its partners worked actively to deliver impact in Patharpratima and Sagar blocks. The project has been operating in Namkhana block since 2019. The focus is to ensure sustainable water and services to the communities through the installation of handpumps. Improved WASH facilities will be provided in public institutions through the engagement of service provider (Gram Panchayat), sub-committees (VWSC and VHSNC), and service authority (PHED).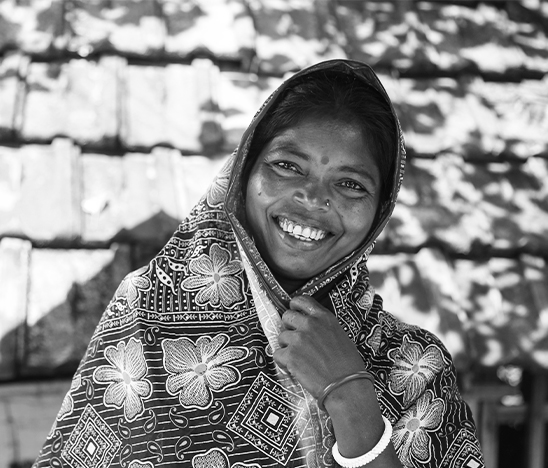 Key Objectives
Ensuring safe and reliable water and sanitation services to every person, family, and public institution.
Inspiring local leadership and institutions through active citizen engagement.
Building capacities, influencing design, planning, resource allocation, implementation, and monitoring and review processes for sustainable service delivery.
Formalizing partnerships with local leadership and government.
Scale of Impact
As of March 2020, the implementation of community water-points, piped-water supply schemes, school WASH infrastructure, individual household toilets, and Jalabandhu training has benefited 5.45 lakh people.
Positive Outcomes
Everyone milestone has been achieved in all 23 GPs in Sagar and Patharpratima.
100% of residents have access to safe drinking water services in Sagar and Patharpratima.
1146 Water User Committees (WUCs) have been formed for minor repair of handpumps.
Women have been empowered in the decision-making of handpump operation and maintenance.
Students in 90 high schools and 225 primary schools are benefiting from improved toilets, gender-friendly facilities, and special arrangements for adolescent girls through Menstrual Hygiene Management (MHM).
Replication and Scaling Up
We share our findings and lessons with NGOs and research organizations to promote the strategy, approaches, achievements, successes, and plans for resource mobilization and further replication of the Everyone Forever model. The impacted communities are taking the lead to form more WUCs and promote the Jalabandhus as caretakers of the water systems.