Project: Project Sheoha
Funding Partner: One Drop Foundation, charity: water, Water For People
Years of Association: charity: water (since 2012), One Drop Foundation (since 2014)
Duration: October 2014 – March 2022
Project Cost (INR): Rs. 1,06,76,29,663/-
Location: Piprahi, Purnahiya, Tariyani, Dumri Katsari and Sheohar blocks in Sheohar district, Bihar
About the Project
Project Sheohar advances integrated WASH solutions that include creating and managing water systems, market-based approaches to sanitation, and livelihood improvement among the communities. The project is informed by two approaches: Water For People's "Everyone Forever" model and One Drop's "Access–Behaviour-Capital" (A-B-C) model for a sustainable approach. Together, both Water For People India and One Drop are working with the government, social art partners, civil society organizations, and private agencies to deliver transformative and lasting impact.
A unique component – Social Art for Behaviour Change (SABC) – amplifies and helps sustain the positive outcomes achieved through these initiatives.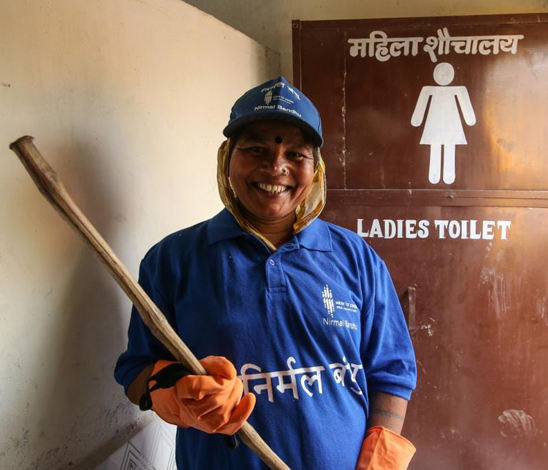 Key Objectives
Expanding access to safe drinking water and sanitation for Everyone.
Improving the quality of life of people in Sheohar – Forever.
Fostering collective behaviour change towards proper WASH practices.
Increasing access to sanitation infrastructure in communities and public institutions.
Educating farmers on the usage of water-efficient techniques.
Enabling community towards easy credit access for WASH.
Scale of Impact
As of March 2020, 3,70,509 beneficiaries have been reached through the construction of 1093 community water points, 210 school WASH facilities, and 4 community toilets. Additionally, 54 Nirmalbandhus and 200 Jalabandhus have been trained for facility maintenance.
Positive Outcomes
First phase of Project Sheohar (2014 – 2018) brought together government, social art partners, civil society organizations, and private agencies on a common platform for community development.
Over 214,000 people now have improved WASH services.
About 174,000 people have received indirect benefits from our educational multi-disciplinary shows and access to water points.
Replication and Scaling Up
One Drop renewed their partnership to implement the second phase of Project Sheohar (2018-2022). The project will continue to expand access to safe water and sanitation services. It will capacitate local institutions, community members, and the government to operate, manage, and finance community water services.
Project Sheohar 2 recognizes that SABC interventions could play a critical role in advancing national efforts. Hence, a diverse set of tools such as multi-disciplinary shows, street plays, film screenings, storytelling, and various interpersonal communication mechanisms will be co-developed with community members, local art groups, and key stakeholders to influence behaviour change. The project will directly benefit 251,000 people and reach an additional 100,000 people through SABC activities.