Kids in Kohona village were facing a bleak future. Since their school lacked basic water facilities, they used to flee outside to drink water or use toilets. 12-year-old Neeta Lala Mavaskar, a class- VIII student, shares, "While studying in school, I had to face a lot of water-related problems. As the water tank leaked, it remained empty all the time. I had to walk to the handpump to drink water and boys used to run away home. The school premises were not cleaned properly. In the kitchen also, for the preparation of meals, water was not available,"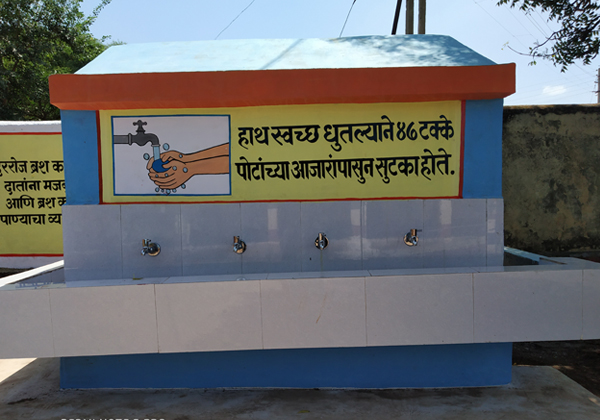 In September 2018, Water For People India team visited Kohona. In a funding partnership with Colgate Palmolive (India) Limited, the team designed the intervention and consulted with parents, school staff, and students. In less than two months, Water For People India repaired the existing water tank, renovated the taps, and installed handwashing and drinking water facilities in the school.
Water For People India had also facilitated the formation of a child cabinet comprising 10 members, with seven girls. The child cabinet is responsible for ensuring cleanliness and spreading awareness regarding the proper usage of the facilities among classmates. Mrs. Vijaya Dhandar, headmaster of the school, facilitates the activities of the child cabinet.
Speaking about the impact brought by the intervention, Neeta says, "Water For People India visited our school and water provision was made functional by retrofitting and maintenance work. We were also imparted important lessons through WASH training. Our lives have changed for good due to the wonderful work done by Water For People India team. Now we all happily stay at school and take full interest in our studies during the classes."