Atithi Devo Bhava (Guest is equivalent to God) is an ancient Indian saying. But for 45-year-old Hemrati Rameshwar Metakar, a native of Dhomanbarda village, it's far easier said than done.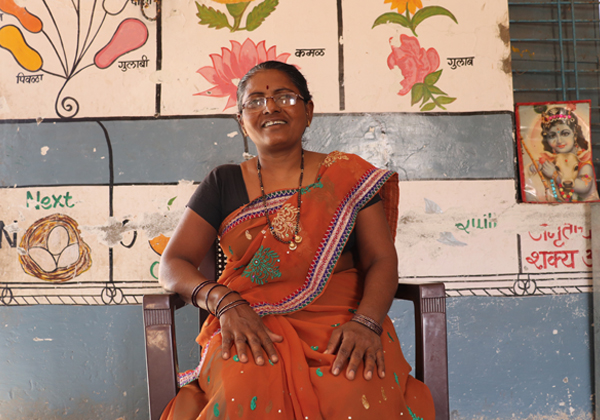 Water scarcity is one of the biggest problems in Dhomanbarda situated in Chikhaldara block, Amravati district, Maharashtra. The villagers, especially women had to tread miles to fetch water for daily chores. Fetching water for household activities took all their time and energy.
"In India, we believe in Atithi Devo Bhava; it is in our blood. We all follow our traditions, culture, and ethics very closely as we come from a very strong and rich heritage. We are warm by nature, which is reflected in our demeanour towards people, who visit our country to experience our diverse culture. And we make sure that we instill these values into each and every individual to forge a human touch to keep the society together as a unit," explains Hemrati.
"But the absence of a safe and secure water supply system in my village left me gasping, Mehamaan Kab Jayenge (guest, when will you go?) to all those who came to visit me. Though I felt depraved, I couldn't fathom walking extra miles every day to fetch water for my relatives or guests. It was like living a bad guest experience. At the back of my mind, there was this nagging thought which used to reflect badly on 'Atithi Devo Bhava," said Hemrati at a village gathering aimed to discuss the persisting water issues.
As part of the Water Initiative, a joint partnership between Water For People India and Colgate Palmolive (India) Limited, an intervention of the existing water woes prevailing in Dhomanbarda was conducted. Initially, a source sustainability test was done to assess the sustainability of the open well to be used as the source for the village water supply scheme.
After a detailed analysis, it was decided to implement a household-level water supply scheme in the village. In March 2019, the implementation of the water supply scheme commenced with a Bhoomi poojan. Various implementation activities were undertaken in collaboration with the villagers, who agreed to provide support in excavation work as part of shramdaan (voluntary labour). Regular meetings were being held with the villagers to keep them engaged in the construction activities and to gradually build their capacities to undertake the operation and maintenance (O&M) of the system.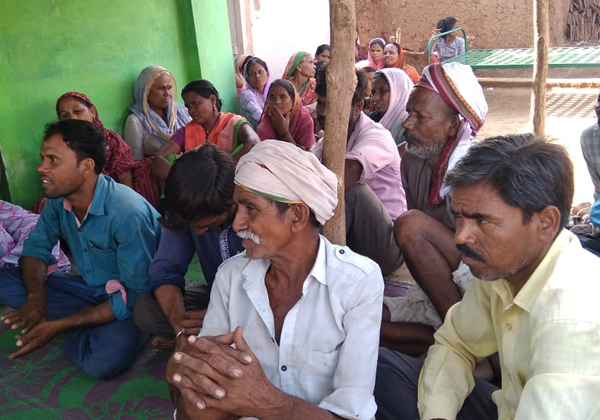 The first testing of the water supply scheme was held in June 2019, wherein testing of all the components was conducted and water reached the households through individual connections. The villagers were filled with jubilation to get water supply at their doorstep for the first time in their lives. And Hemrati feeling was no different.
"It's like a blessing for all of us, especially women. I am equally elated and emotional. Earlier the scenario was to remain awake all night to fill our pitchers to meet our daily water needs. But due to the incredible work done by Water For People India to provide us this life-critical resource, it's now an 'honour and pleasure' for me to welcome and serve my guests. Our daily struggle has become a thing of the past. Now this village water supply scheme is ours and from hereon we will take care of its maintenance as we now feel emotionally attached to it," beams Hemrati.
As a way forward, awareness generation activities will be held in Dhomanbarda village and a water safety plan will be developed, implemented and monitored. And people in Dhomanbarda are already doing their bit of storing and safeguarding water in impactful ways.